Latest AI Trends in April 2023
Welcome to our latest blog post, where we delve into the most exciting AI trends that have emerged in April 2023. As artificial intelligence continues to transform industries and reshape the world, staying informed about the latest advancements is crucial for professionals, enthusiasts, and curious minds alike. In this post, we'll explore groundbreaking research, innovative applications, and emerging technologies that are pushing the boundaries of AI. From the recent merger of Google Brain and DeepMind to the latest developments in generative AI, we'll provide you with a comprehensive update on the AI landscape in April 2023. So, grab a cup of your favorite beverage and join us on this fascinating journey through the cutting-edge world of artificial intelligence!
Latest AI Trends in April 2023: April 28th 2023
Auto-GPT is a powerful tool for task automation that combines natural language processing and deep learning to generate human-like text responses.
Whether it's bad data or bad users, AI created with machine learning can end up making serious mistakes.
Looking for common interview questions for AI jobs? Here are 9 commonly asked questions and how diverse candidates can answer them.
Latest AI Trends in April 2023: April 27th 2023
Nature – Machine-generated data sets have the potential to improve privacy and representation in artificial intelligence, if researchers can find the right balance between accuracy and fakery.
Latest AI Trends in April 2023: April 26th 2023
Bill Gates is, as he has repeatedly said in public, very, very excited about the AI future that his company is ushering in.
AI can contribute to fraud management by detecting data anomalies, identifying fraudulent behavior patterns and automating fraud detection processes.
AbridgIt – a browser extension that uses GPT to summarize any article you find on the web with a single click
AbridgIt is a browser extension that utilizes GPT technology to provide users with concise summaries of online articles in just a single click. This innovative tool can help users save time and digest information more efficiently. Read more…
AI MAY PUSH ARTISTS BACK TO PHYSICAL MEDIUM
As AI-generated art becomes increasingly prevalent, many traditional artists are returning to physical mediums. This shift reflects a desire to differentiate their work from AI-generated art and preserve the human touch in their creations. Read more…
Humane showcases its wearable AI assistant that could oust smartphones
Humane, a tech company, has revealed its wearable AI assistant, which could potentially replace smartphones in the future. The device is designed to streamline user experiences by incorporating advanced AI technology and a sleek, user-friendly interface. Read more…
Wouldn't superintelligent sentient AI hide itself?
Some experts argue that if a superintelligent sentient AI were to exist, it might choose to remain hidden from humans. This perspective is based on the idea that a truly intelligent AI would recognize potential threats from humans and prioritize self-preservation. Read more…
Why would AI choose to kill everyone? This has never made sense to me…
The fear that AI would choose to eliminate humanity is often based on misconceptions and misunderstandings about the nature of artificial intelligence. Many experts emphasize the importance of responsible AI development and implementation to avoid potential harm. Read more…
👻 Snapchat Onboards 363 Million to AI
Snapchat has successfully integrated AI technology into its platform, providing new experiences and features for its 363 million users. By utilizing AI, Snapchat enhances user engagement with innovative filters, AR experiences, and improved content discovery. Read more…
How much of the noise around generative AI is true?
While generative AI has made significant advancements in recent years, it's essential to approach the technology with a balanced perspective. Some hype surrounds its capabilities, but generative AI has also produced impressive results in various fields, such as art, music, and text generation. Read more…
Updated TextGen Ai WebUI Install! Run LLM Models in MINUTES!
TextGen Ai WebUI is an updated user interface that allows users to run large language models like GPT-4 in just a few minutes. This accessible platform enables users to take advantage of AI-powered text generation for various applications, such as content creation and natural language processing. Read more…
Opinion polling on predicted job loss from AI advances.
Latest AI Trends in April 2023: April 21st 2023
The Ariel Data Challenge 2023 launched on 14 April and invites AI and machine learning experts to help astronomers in understanding planets outside our solar system.
Google Brain and DeepMind merge under Alphabet's umbrella
Two of the most prominent AI research organizations, Google Brain and DeepMind, have merged under Alphabet's umbrella. This strategic move aims to consolidate resources, foster collaboration, and accelerate advancements in artificial intelligence. The joint team will continue to work on cutting-edge projects in AI, machine learning, and deep learning, pushing the boundaries of what's possible in the field. Read more.
Bard now helps you code
Bard, an advanced AI language model, has recently been updated to assist developers in writing code. With natural language processing capabilities, Bard can understand and generate code snippets based on user input, making it an invaluable tool for software developers. This new feature streamlines the coding process, potentially reducing development time and improving code quality. Read more.
Google DeepMind: Bringing together two world-class AI teams
The merger of Google Brain and DeepMind represents a landmark moment in the field of artificial intelligence. By bringing together these two world-class teams, Alphabet aims to accelerate advancements in AI and machine learning by pooling resources and expertise. This collaboration is expected to result in groundbreaking research and innovations, shaping the future of technology. Read more.
Ask a Techspert: What is generative AI?
Generative AI is a subfield of artificial intelligence that focuses on creating new content, such as images, text, music, or even code. It employs machine learning algorithms, like Generative Adversarial Networks (GANs) and Variational Autoencoders (VAEs), to learn patterns in data and generate novel outputs. This technology has numerous applications, ranging from creating realistic images to generating human-like text for chatbots. Read more.
A Gentle Intro to Chaining LLMs, Agents, and utils via LangChain
This article provides an easy-to-understand introduction to LangChain, a framework designed for chaining Large Language Models (LLMs), agents, and utility functions. LangChain simplifies the process of combining these components, enabling developers to create complex AI applications more efficiently. The article covers the basics of LangChain and offers examples of its practical applications. Read more.
Survival Analysis: Leveraging Deep Learning for Time-to-Event Forecasting
Survival analysis is a statistical technique for predicting the time until a specific event occurs. This article delves into how deep learning can be applied to survival analysis, enhancing time-to-event forecasting capabilities. It covers the fundamental concepts, methodologies, and real-world applications of this powerful combination, such as predicting customer churn or equipment failure. Read more.
Train ImageNet without Hyperparameters with Automatic Gradient Descent
Automatic gradient descent is a novel technique that simplifies the training of neural networks on large datasets like ImageNet. By eliminating the need for hyperparameter tuning, this method can save researchers and practitioners significant time and effort. The article explores the underlying concepts, implementation, and potential benefits of adopting automatic gradient descent in machine learning projects. Read more.
Architecture of AI-Driven Security Operations with a Low False Positive Rate
AI-driven security operations are becoming increasingly important in the fight against cyber threats. This article presents an architecture designed to minimize false positive rates while maximizing detection accuracy. The proposed system combines advanced AI algorithms, data fusion techniques, and domain expertise to provide a robust and effective security solution. Read more.
Which GPT-like Engineering Strategies Work on System Logs?
GPT-like models have demonstrated remarkable capabilities in natural language processing tasks. This article examines the application of these engineering strategies to system logs, a critical source of information for IT administrators. It evaluates different approaches and provides insights into their effectiveness in processing and analyzing log data, thereby improving system monitoring and maintenance. Read more.
Top 10 Pre-Trained Models for Image Embedding every Data Scientist Should Know
Pre-trained models for image embedding can significantly improve the efficiency and accuracy of computer vision tasks. This article presents the top 10 pre-trained models that every data scientist should be familiar with, including popular choices like ResNet, Inception, and VGG. It provides an overview of each model's strengths, weaknesses, and ideal use cases, helping data scientists choose the best model for their specific needs. Read more.
Latest AI Trends in April 2023: April 20th 2023
New research describes a machine-learning technique that could provide insight into the type of patients that would benefit the most from hypertension treatment.
Latest AI Trends in April 2023: April 19th 2023
ChatGPT is out, AI agents are in.
Latest AI Trends in April 2023: April 18th 2023
Rising adoption in AI/ML is leading to job opportunities both within the sector, and as a result of AI-driven automation
While machine learning, deep learning, and neural networks are different, they all contribute to building complex AI systems.
Latest AI Trends in April 2023: April 17th 2023
Redesign Your CV with Generative AI
With nearly 170,000 tech employees laid off in the previous three months, I thought this could be an interesting real-world workflow powered by AI to try for this week's challenge.
First, use ChatGPT to learn what Hiring Managers and Recruiters are searching for in your role, and get a nice intro… Use this base prompt:
"Please act as an expert HR headhunter to help me with updating my CV. I'm [Main Role], and I've also been [Secondary Role], and my main expertise is [Expertise 1], [Expertise 2], and [Expertise 3].
Could you please provide me with a list of the skills that are most in demand for these roles, as well as what Hiring Managers and HR recruiters are looking for? Write these as an introduction to my CV."
You can also use ChatGPT to find ways to describe your positions with
"Now, for my CV, use the first list to describe my role as [Main Role], highlighting potential achievements that will capture recruiters' attention"
Then, use MidJourney to make a trendy CV template that will stand out amid the crowd, here's the base prompt:
"Resume professional Curriculum Vitae for a [Main Role] and [Secondary Role], with [Soft Skills], specialized in [Expertise 1] and [Expertise 2] –ar 2:3 –q 2 –v 5 –s 250"
See the results below… Of course, this is only a part of the content and design, then you have to make it real with your preferred design tool… for that I suggest you to check the following resources:
PowerPoint Ninjas course. How to create a CV (Spanish, but explained)
– https://lnkd.in/dKbWYauF
PowerPoint Ninjas course. CV templates samples:
– https://lnkd.in/dx3Dt9RC
Hope it helps you to get inspired and upgrade your CV content and style.
#jobsearch #ArtificialIntelligence #Future #Innovation
A University of Oxford professor explains how conscious machines are possible.
Latest AI Trends in April 2023: April 16th 2023
---
Latest AI Trends in April 2023: April 14th 2023
Ask a Techspert: What is generative AI?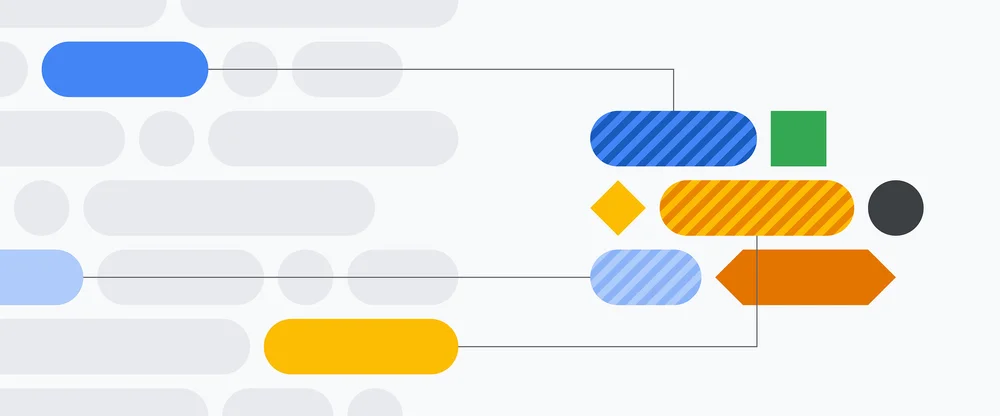 We recently expanded access to Bard, an early experiment that lets you collaborate with generative AI. Bard is powered by a large language model, which is a type of machine learning model that has become known for its ability to generate natural-sounding language. That's why you often hear it described interchangeably as "generative AI." As with any new technology, it's normal for people to have lots of questions — like what exactly generative AI even is. Read more at https://blog.google/inside-google/googlers/ask-a-techspert/what-is-generative-ai/
/PRNewswire/ — BIS Research, the global leader in providing market intelligence on deep technologies, has released its latest study titled Artificial.
Latest AI Trends in April 2023: April 13th 2023
By imbuing enormous vectors with semantic meaning, we can get machines to reason more abstractly — and efficiently — than before.
The image of the supermassive black hole at the heart of the galaxy Messier 87 was boosted to high fidelity by a machine learning program trained on black hole models.
Latest AI Trends in April 2023: Top AI trends as of April 12th 2023
Latest AI Trends in April 2023: Top AI trends as of April 11th 2023
Twitter recently open-sourced several components of their system for recommending tweets for a user's Twitter timeline. The release includes the code for several of the services and jobs that run the algorithm, as well as code for training machine learning models for embedding and ranking tweets.
Top AI trends as of April 10th 2023
I've tested Google Bard vs ChatGPT and I'm Shocked: Where did Google spend All the Money over the last 10 years?;
Jarvis with GPT4 from Microsoft only runs on Linux!;
How to Create Amazing Cocktails with ChatGPT and Visualise them with Midjourney AI Image Generator;
Showerthought: towards the singularity – with humans in the loop;
ChatGPT vs ChatGPT viaq microsoft Edge (Bing)… which is better?;
Managers, Owners and Decision Makers; which position will you replace with AI;
I dont think you guys understand the sheer power of ChatGPT plugins;
MemoryGPT is like ChatGPT with long-term memory;
Top AI trends as of April 08th 2023
Impacts of AI on the future of humanity
Generative AI could transform the way we interact with enterprise software
The AI machines are coming for thought work, and other TC news
YC's latest batch sure was a lot of 'maybe AI can do… this?'
AI risk management: looking for help
Is criticism of LLM justified?
The ChatGPT defamation lawsuits cometh
Uncensored GPT4 x Alpaca Model & Character Creation! Amazing Role Playing!
"Morgan Freeman" reads you Frankenstein — A project I made for school
#AI #futureofhumanity #AIriskmanagement #LLM #criticism #ChatGPT #defamation #GenerativeAI #GPT4 #AlpacaModel #charactercreation #roleplaying #Frankenstein #MorganFreeman
Latest AI Trends in April 2023: Top AI trends as of April 06th 2023
Scientists use computational modeling to design "ultrastable" materials;
Jacob Andreas and Mingda Li honored with Junior Bose Award for Excellence in Teaching;
A four-legged robotic system for playing soccer on various terrains;
Speeding up drug discovery with diffusion generative models;
A method for designing neural networks optimally suited for certain tasks;
Strengthening trust in machine-learning models;
Learning to grow machine-learning models;
Detailed images from space offer clearer picture of drought effects on plants;
Mining the right transition metals in a vast chemical space;
Top AI trends as of April 05th 2023
AI Innovations for a Better Tomorrow
The world of artificial intelligence (AI) is continually evolving, with new advancements, applications, and ethical considerations emerging daily. A shared agenda for responsible AI progress has recently been proposed, highlighting the importance of collaboration and accountability in this rapidly developing field. Stakeholders from various sectors are joining forces to ensure that AI systems are developed and deployed ethically, transparently, and for the benefit of all.
A new AI-powered tool called Bard is making waves and inviting users to share their feedback.
This innovative platform aims to streamline and enhance the creative process for writers and content creators, with its developers eager to learn from user experiences to improve the system further.
Google AI is also making strides in helping users sleep better.
With six new AI-driven features, the tech giant aims to assist individuals in understanding and improving their sleep patterns, providing data-driven insights and recommendations to promote better rest and overall health.
In the realm of healthcare, researchers are actively exploring AI's potential to transform diagnostics, treatment, and patient care.
The latest health AI research updates reveal promising developments in areas such as medical imaging, disease prediction, and drug discovery, paving the way for a more efficient and personalized healthcare system.
Google is pushing the boundaries of AI integration for developers and Google Workspace users.
The next generation of AI solutions promises to streamline workflows, enhance collaboration, and optimize productivity across a variety of industries and applications.
Meanwhile, four Black Founders Fund recipients are leveraging AI technology to build innovative solutions and drive positive change. Their groundbreaking work spans diverse fields, from education and healthcare to fashion and climate change, showcasing the transformative potential of AI in addressing pressing global challenges.
In the realm of quantum computing, researchers are making progress toward quantum error correction. This critical advancement will enable the creation of more stable and reliable quantum computers, which have the potential to revolutionize numerous industries by tackling problems currently unsolvable by classical computers.
AI is already making an impact on everyday life through devices such as the Google Pixel. Seven new AI-powered features are making the popular smartphone even more helpful and efficient, enhancing user experience through advanced capabilities like real-time translation, battery optimization, and camera improvements.
Finally, Google Maps is embracing AI to create a more immersive and sustainable user experience. New AI-driven features aim to provide more accurate and eco-friendly route suggestions, along with better real-time traffic updates, ultimately contributing to a more sustainable future for all.
Today's latest trends in AI showcase the ongoing advancements and potential of this transformative technology. As we collectively strive for a better tomorrow, AI continues to play a crucial role in shaping a more efficient, sustainable, and equitable world.
#AIInnovations, #ResponsibleAI, #BardTool, #GoogleAISleep, #HealthAIResearch, #AIforDevelopers, #BlackFoundersAI, #QuantumErrorCorrection, #PixelAI, #EcoFriendlyMaps,
Top AI trends links
Watch Katie Couric and Think with Google's new interview series;
A shared agenda for responsible AI progress;
Try Bard and share your feedback;
6 ways Google AI is helping you sleep better;
Our latest health AI research updates;
The next generation of AI for developers and Google Workspace;
How 4 Black Founders Fund recipients are building with AI;
Our progress toward quantum error correction;
7 ways AI is already making your Pixel more helpful;
New ways Maps is getting more immersive and sustainable;
Top Data Science Trends links
Time Series for Climate Change: Solar Irradiance Forecasting;
Time-Series Forecasting: Deep Learning vs Statistics — Who Wins?;
Deep Deterministic Policy Gradients Explained;
April Edition: Can AI Be Governed?;
How to Save and Load Your Neural Networks in Python;
Pipelines in Scikit-Learn: An Amazing Way to Bundle Transformations;
Green Inventory Management — Case Study;
Linear programming: Theory and applications;
A Guide to Association Rule Mining;
What is trending in April 2023?
Can AI Really Predict Lottery Results? We Asked an Expert.
Top Tech Trends in April 2023