Top Tech Trends in April 2023
#Technology  #Trends #April2023
Top Tech Trends in April 2023: Technology
Top Tech Trends in April 2023: April 21st 2023
Google's Bard AI chatbot is now able to help users with programming, including generating code, debugging  and code explanation.
Top Tech Trends in April 2023: April 19th 2023
Used routers often come loaded with corporate secrets
GPT-4 will hunt for trends in medical records thanks to Microsoft and Epic
Apple's Macs have long escaped ransomware, but that may be changing
Adobe teases generative AI video tools
FSF: Chrome's JPEG XL killing shows how the web works under browser hegemony
Hype grows over "autonomous" AI agents that loop GPT-4 outputs
"A really big deal"—Dolly is a free, open source, ChatGPT-style AI model
Generative AI comes to Amazon Web Services
Elon Musk reportedly purchases thousands of GPUs for generative AI project at Twitter
Meet PassGAN, the supposedly "terrifying" AI password cracker that's mostly hype
Top Tech Trends in April 2023: April 18th 2023
Current payment rails are decades old. Fintech companies have built new ones, but it takes years and millions to do.
ChatGPT-4 exam performances
The company also wants to eliminate plastic packaging.
With plans as low as $15 per month, Mint Mobile is one of the most cost-effective phone carriers available.
Third time's a charm
A judge has ruled the start-up founder could not stay free while she appeals against her convictions.
Elon Musk teases Twitter 'everything app' ambitions with 'X' tweet
OpenAI, the firm behind chatbot sensation ChatGPT, said on Tuesday that it would offer up to $20,000 to users reporting vulnerabilities in its artificial intelligence systems.
Free phone charging services found at airports, bus stops, and shopping malls may be compromised by hackers, the FBI has warned.
Alibaba Group Holding Ltd on Tuesday unveiled Tongyi Qianwen, an AI large language model similar to GPT that it plans to integrate into all of the company's business applications in the near future.
More Technology Trends in April 2023
In edtech, history matters: Reach Capital just closed its largest fund to date;
Uber sells $400m stake in Careem super app business;
UK regulators could be right about cloud portability obstacles;
1 month left to submit nominations for Startup Battlefield 200;
Have startup valuations fallen enough to feel sane again?;
Poe's AI chatbot app now lets you make your own bots using prompts;
You can now access Snapchat Lenses during Microsoft Teams meetings;
Meta Verified is under fire in sex work circles for revealing users' legal names;
TechCrunch's startup-building podcast Found is nominated for a Webby Award;
Top Tech Trends in April  2023: AI/ML Trends
By imbuing enormous vectors with semantic meaning, we can get machines to reason more abstractly — and efficiently — than before.
Nationwide Children's Hospital researchers utilized a machine- learning tool with an EHR-integrated risk index algorithm to alert providers of early pediatric deterioration.
Top Tech Trends in April 2023: Data Science
Python is an 'equalizer'
Women in Data Science (WiDS) Blacksburg – which is free and open to all genders – is one of an estimated 200 regional WiDS events worldwide designed to feature outstanding women doing outstanding women …
I am giving a talk on Optimal Transport and Information Geometry at the SIAM Conference on Mathematics of Data Science (MDS22). The talk is intended to be an introduction which doesn't assume any background on either subject, although I did assume some familiarity with probability.
DataLang: A New Programming Language for Data Scientists… Created by ChatGPT?
Top Tech Trends in April 2023: More Data Science Trends in April 2023
Six of the best data science GitHub repositories in 2023
Digital Healthcare Trends: Emergence of Automated Data Entry
Do you use a lot of math in data science?;
What programming language do you use the most in your profession?;
Meetings and presentations in Data Science;
[Team Management] Advice to run efficient synchronous technical meetings for remote teams?;
Is it realistic to become a self taught data scientist?;
Twitter's For You Recommendation Algorithm;
Quantum Machine Learning Tutorial for Beginners;
Which skills should I be prioritising next?;
Top Tech Trends in April 2023: Android
Third-party library infected legitimate apps with the new Goldoson Android malware
Users should know the signs of malware on Android devices to ensure that endpoints stay secure. Learn how to detect and remove malware on Android phones.
More Android Trends in April 2023
Google Pixel Buds Pro review: Great Android, even better for Pixel;
Samsung Galaxy Z Fold 5: Everything we know so far;
Xiaomi Mi Band 8: What we know and what we want to see;
Samsung could make a big change to the cameras on the Galaxy S24 Ultra;
Save $180 on the Tab S7 Plus, and more Samsung Galaxy Tab deals;
Samsung confirms its Keyboard app caused One UI 5.1's battery drain issues;
We asked, you told us: You're divided over using Samsung Dex;
2019's FairPhone 3 is now getting Android 13, but there's more to come;
Galaxy S21 series starts getting hefty April update with S23 camera features;
Walmart's new Google TV box is an absolute steal;
Google Pixel 8: Everything we know and what we want to see (Update: April 10);
Google debuts auto-archive feature that reduces the need to uninstall apps;
Aprl 2023 Android security patch available now for Pixel phones;
Just $199.99 for the Samsung Chromebook V2, and more top Chromebook deals;
FBI comes right out and says it: Don't plug your phone in at airports;
OnePlus Pad is up for preorder, wants you to pay $100 without knowing the price;
Google ceases software support for third-party Assistant smart displays;
Google offers Dropcam and Nest Secure owners an upgrade as support ends soon;
This year, Samsung could finally give us a foldable device that's not a phone.;
Check out all the Pixel 7a color options in this latest leak;
Top Tech Trends in April 2023: iPhone – iOs – Apple – Macbook
There are four fixes to be f0und in this update, but there's one thing that's conspicuous by its absence.
Top Tech Trends in April 2023: More iPhone iOs Trends in April 2023
Apple's Worldwide Developers Conference returns June 5;
Apple Gangnam will welcome first customers this Friday, March 31 in South Korea;
Apple Music Classical is here;
"Friday Night Baseball" resumes on Apple TV+ on April 7;
Meet four women using apps and games to drive culture and create change;
Apple introduces Shop with a Specialist over Video;
Apple's TV+ wins Academy Award for The Boy, the Mole, the Fox and the Horse;
Apple invites Ted Lasso fans to "believe" with new Today at Apple session;
Hello, yellow! Apple introduces new iPhone 14 and iPhone 14 Plus;
Findings from Apple Women's Health Study advance science around menstrual cycles;
Top Tech Trends in April  2023: Blockchain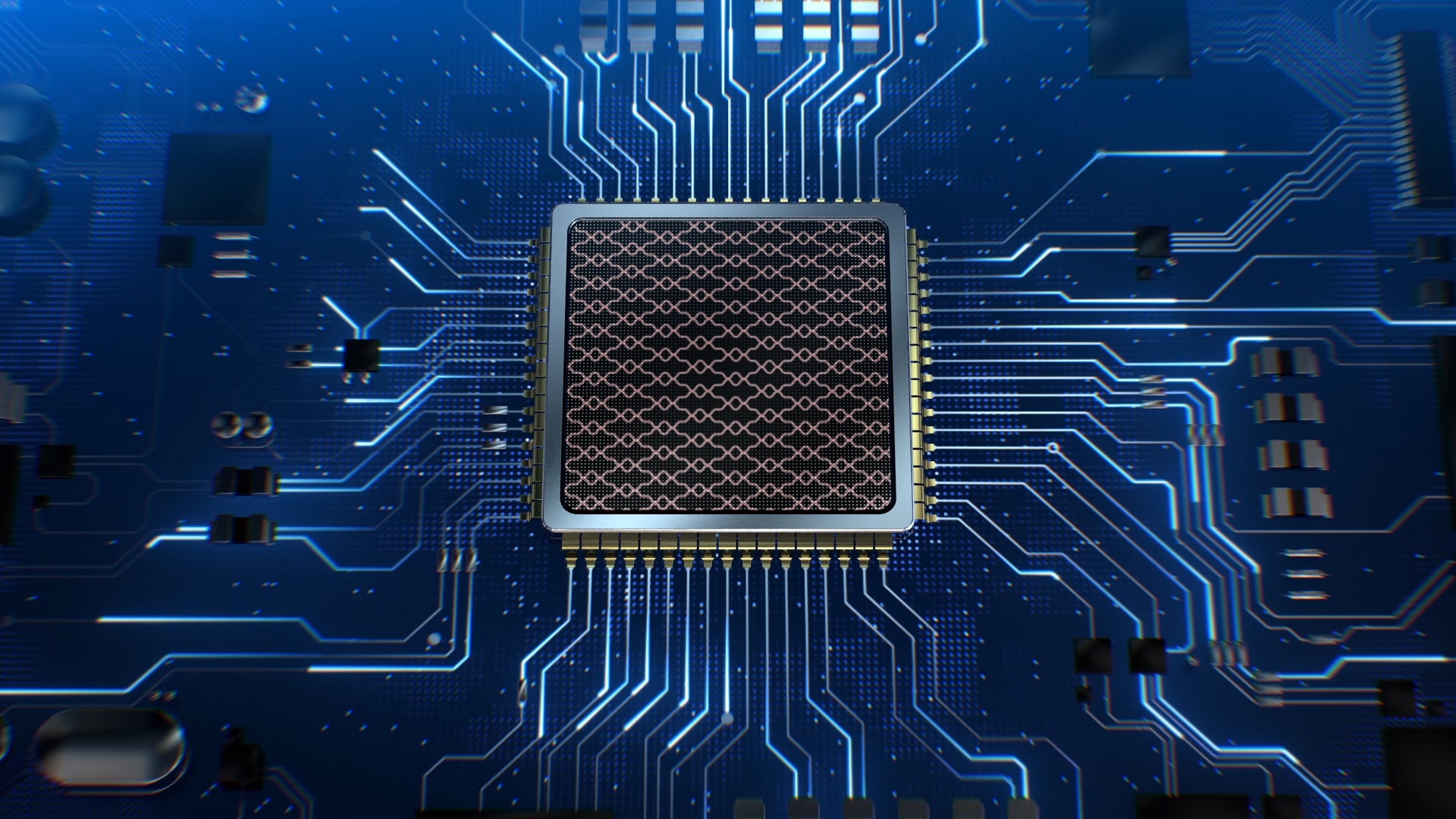 Top Tech Trends in April 2023: Blockchain Trends on April 12th
Google form questionnaire link about blockchain technology
Is FTX Coming Back As Its Recovered Assets Surge To $7.3 Billion;
Ethereum Price Breaks Above $2K Following Successful Shapella Upgrade;
Warren Buffett no longer considers Bitcoin to be "rat poison squared," now calls it a "gambling token";
Zcash Price Prediction for Today, April 13: ZEC/USD Holds Strong at $41 Level;
Top Crypto Gainers Today, April 13 – NEAR, WOO, LHINU, DLANCE, IMX, ECOTERRA, ICP;
3 Best Crypto ICO's That Could Make You Big Money – 100x Crypto?;
NFT Signals Granted Twitter Verification, Consolidating its Position as a Reliable Trading Expert;
Will DeeLance Dethrone Upwork and Fiverr as the Go-To Freelance Marketplace? Explore Its Web3 and Metaverse Advantages;
Jacob Crypto Bury Best Crypto Community and $1,000 Free Crypto Giveaway
ChainGPT: The Revolutionary AI Model Developed by Seedify for Blockchain and Crypto Solutions
Top Tech Trends in April 2023: Blockchain Trends on April 10th
How Cryptocurrency Affect Real Money
Under FSMA Rule 204(d), digital traceability can save lives by saving food supplies;
Progressing supply chain resiliency;
Modernizing seaport logistics with a secure blockchain solution;
Automating EDI to the max: no partner left behind;
The way forward: hybrid networks powered by IBM Blockchain Services & CasperLabs at Davos 2022;
Crypto and blockchain acceleration in uncertain times;
Surging toward a data-driven supply chain: Why reinvention could happen sooner than you think;
Digital transformation can turn sustainability into your winning business strategy;
Four ways digital transformation can help meet sustainability goals;
Harnessing the power of data and AI to operationalize sustainability;